Red Stripe – DO NOT DELETE
New: EXAKT 50 Plus Pharma
The new EXAKT 50 Plus Pharma replaces the Classic 50 and EC Plus models. The 50 Plus Pharma offers significantly higher performance combined with a user-friendly design for easy operation.
Powerful: 60% increase in motor power outperforms all competitors
Versatile: Easily process more formulas
Precise: One-hand adjustment of the rollers to get the best dispersion
User-friendly: new touchpad controls make adjustments quick and simple
Durable: stainless-steel exterior allows for quick and sanitary cleaning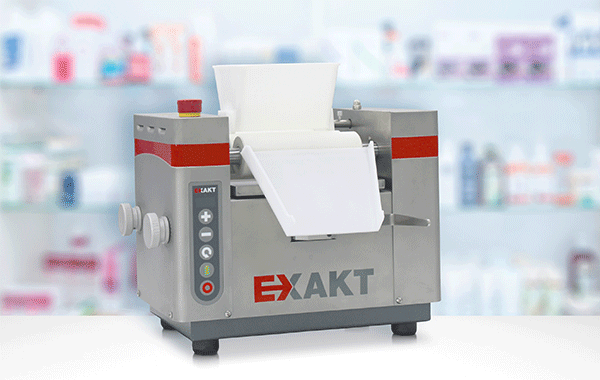 For producing truly elegant preparations of creams, ointments, or gels there is no tool more effective or more complete than the new EXAKT 50 Plus Pharma ointment mill. The small three roll mill frame takes up little room on the lab bench, yet offers the operator the versatility of dispersing a wide variety of products.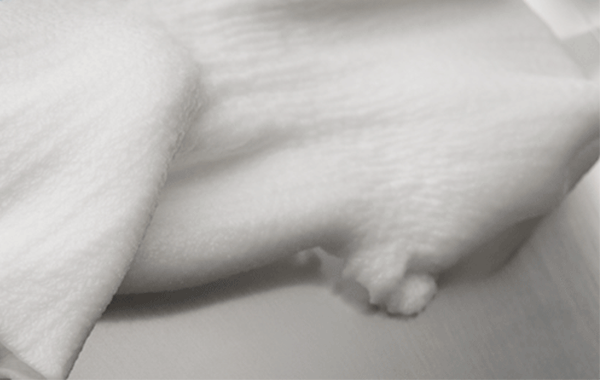 High safety standards due to integrated electrical and mechanical overload protection
Prominently positioned emergency-off switch
Stainless-steel exterior allows for quick and sanitary cleaning
Up to 5 l/h throughput with a gap width of 10 μm
Speed control
Precise setting of the roller gap, no dry running possible
Self-adjusting scraper apron
Aluminum oxide rollers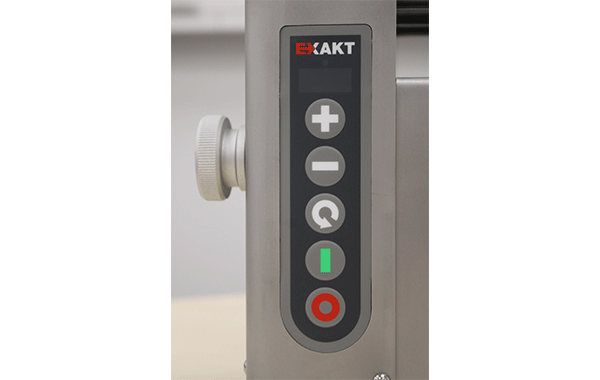 Footprint (W X D X H) 350 X301 X 364 mm
Weight, approx. 16 kg
Voltage/ Frequency: 1 x 100-110, 50-6 Hz
Power: 200 W
Where to Buy
We are ready to help you with sales and service!
Call us toll-free at 800-866-7172