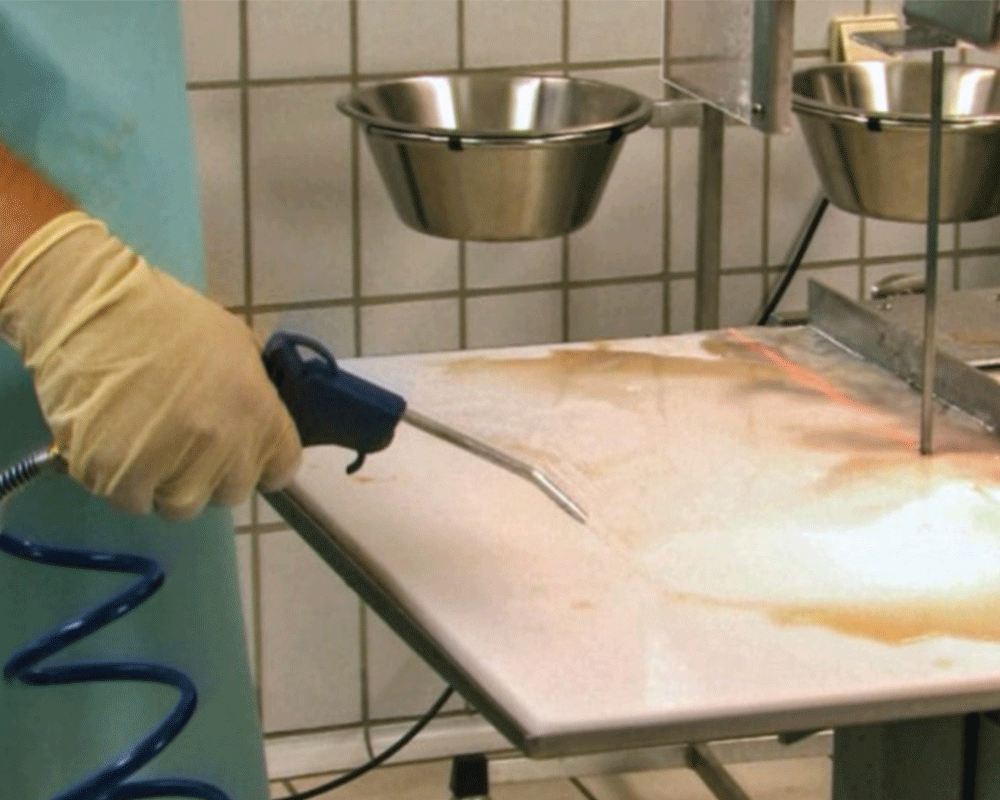 The EXAKT pathology saws make cleanup easy. Really easy! You can see how easy here.
The stainless steel housing is designed for the optimum discharge of water and tissue; easy to disinfect.

All run-off surfaces are sloped.

No tools are needed. Key elements of the saw-like the doors, the top of the work table, or the upper pulley of the saw blade are easy to remove without tools and can be cleaned under running water.

The integrated water jet cleaner effortlessly removes tissue residues from the table while working.

Rinsing immediately after use removes any tissue residues from the band, subsequent samples are not affected and the overall system is far easier to clean.